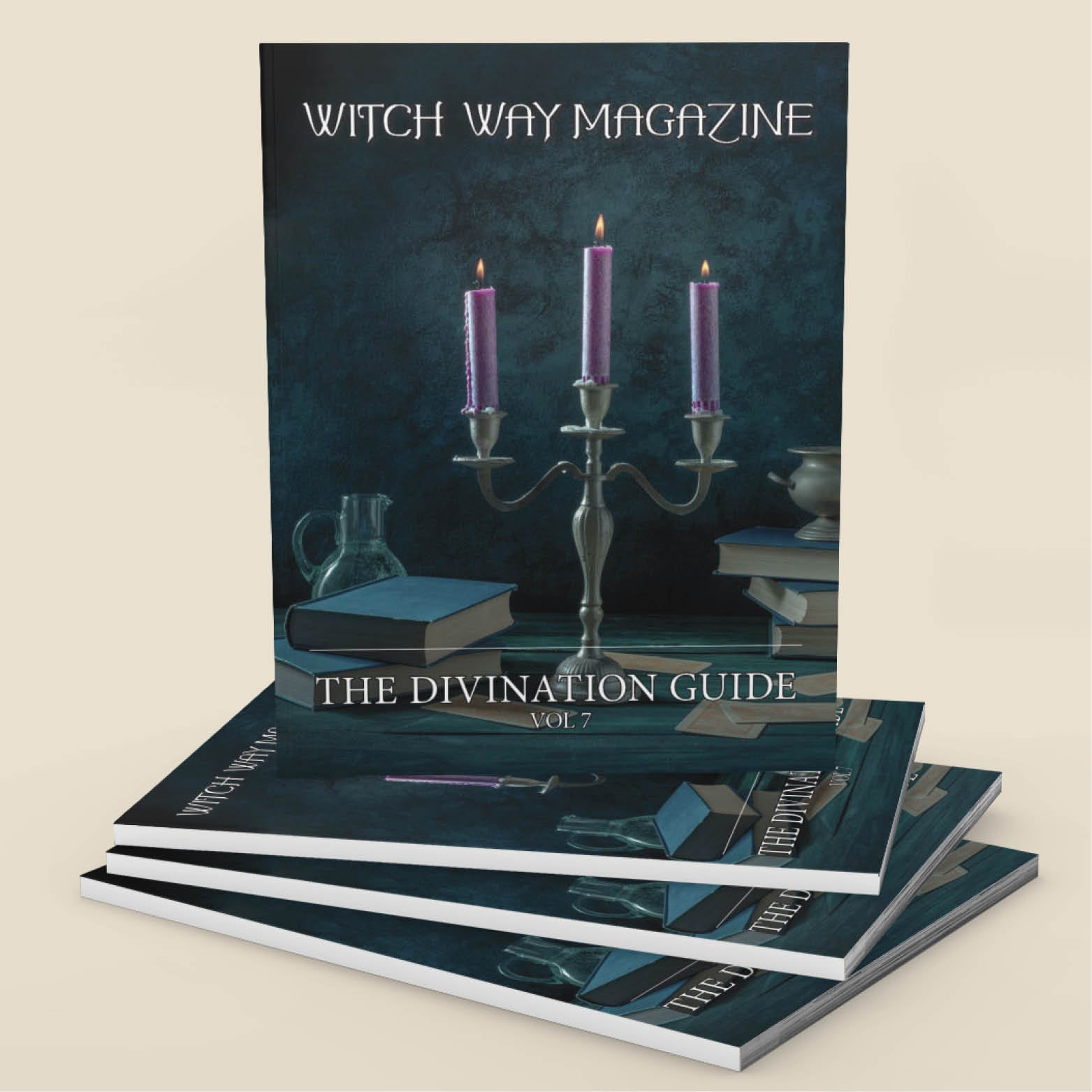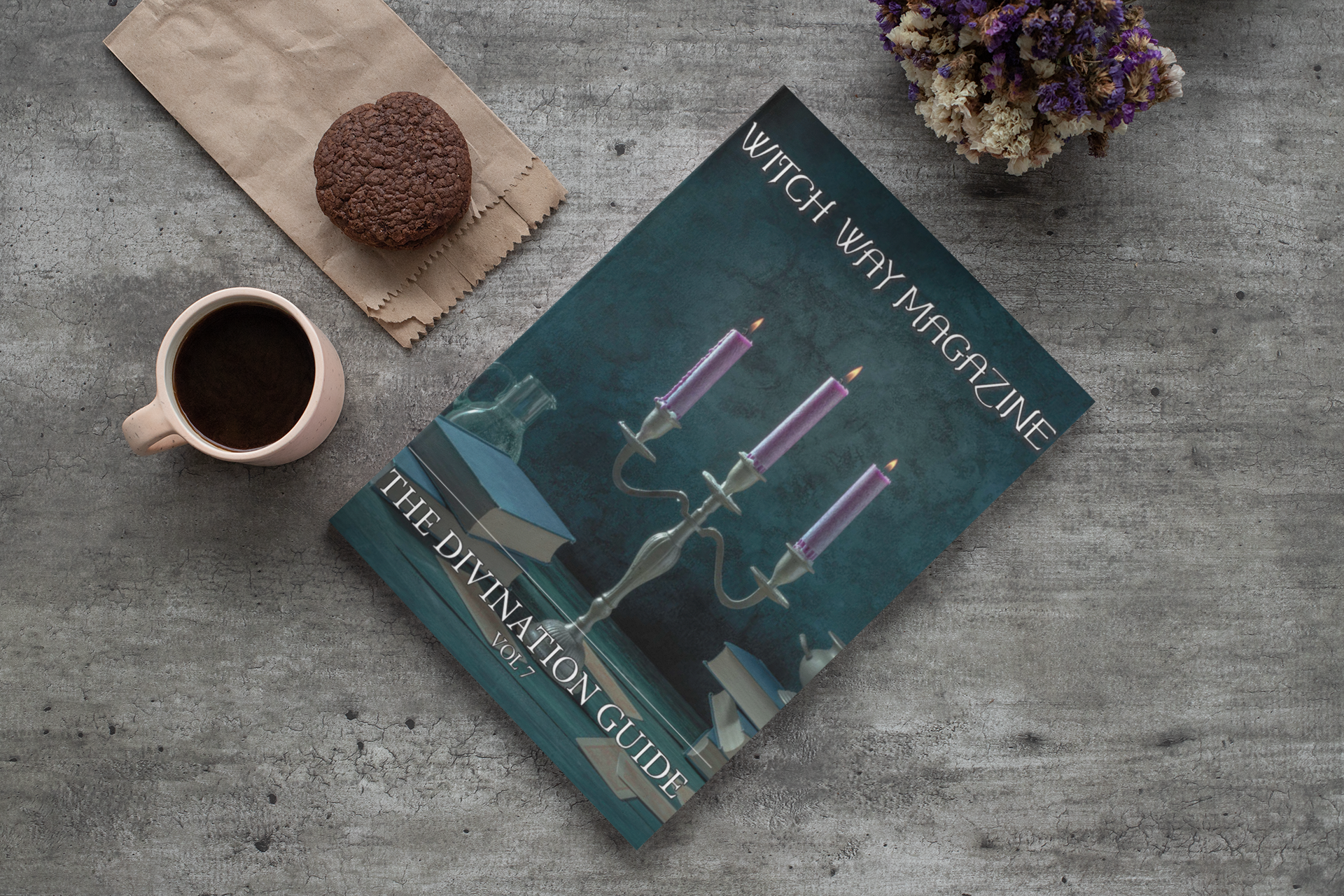 Witch Way Magazine 2022 Divination Guide - Vol 7 - Printed
This 40 page printed Divination Guide features, spirit communication, theories, and more so your Divination Guide will help you explore spells and techniques, Featuring the best spirit articles from our 2021/2022 issues. 

Using a high-grade commercial printer all issues are high-quality with crisp images, and thick paper. Perfectly bound this is a beautiful piece to keep around.
__________________________________________________________________________________
LISTING INCLUDES
- Printed copy of the Witch Way Magazine 2021 Herbal Guide
__________________________________________________________________________________
FEATURES
- 8x11in size
- 40 pages
- High-quality printing
- Thick pages
- Diverse group of contributors
__________________________________________________________________________________
ARTICLES INCLUDED

How to Create a Dream Divination Sachet
The Power of Group Meditations
Messy Tarot Spread
Getting to Know Your Card Deck
Geomancy
Blue Moon Spread
Hygge Tarot
Team up with Tarot's Queen of Swords for Self-Love, Satisfaction, and Success
Aquarius Dark Moon
Card Spread for Pisces Season
Water Scrying
Tarot Tips for Surviving the Times
The Year of the Fool
Tarot for Self Care
Calcannon Divination
Found Object Divination