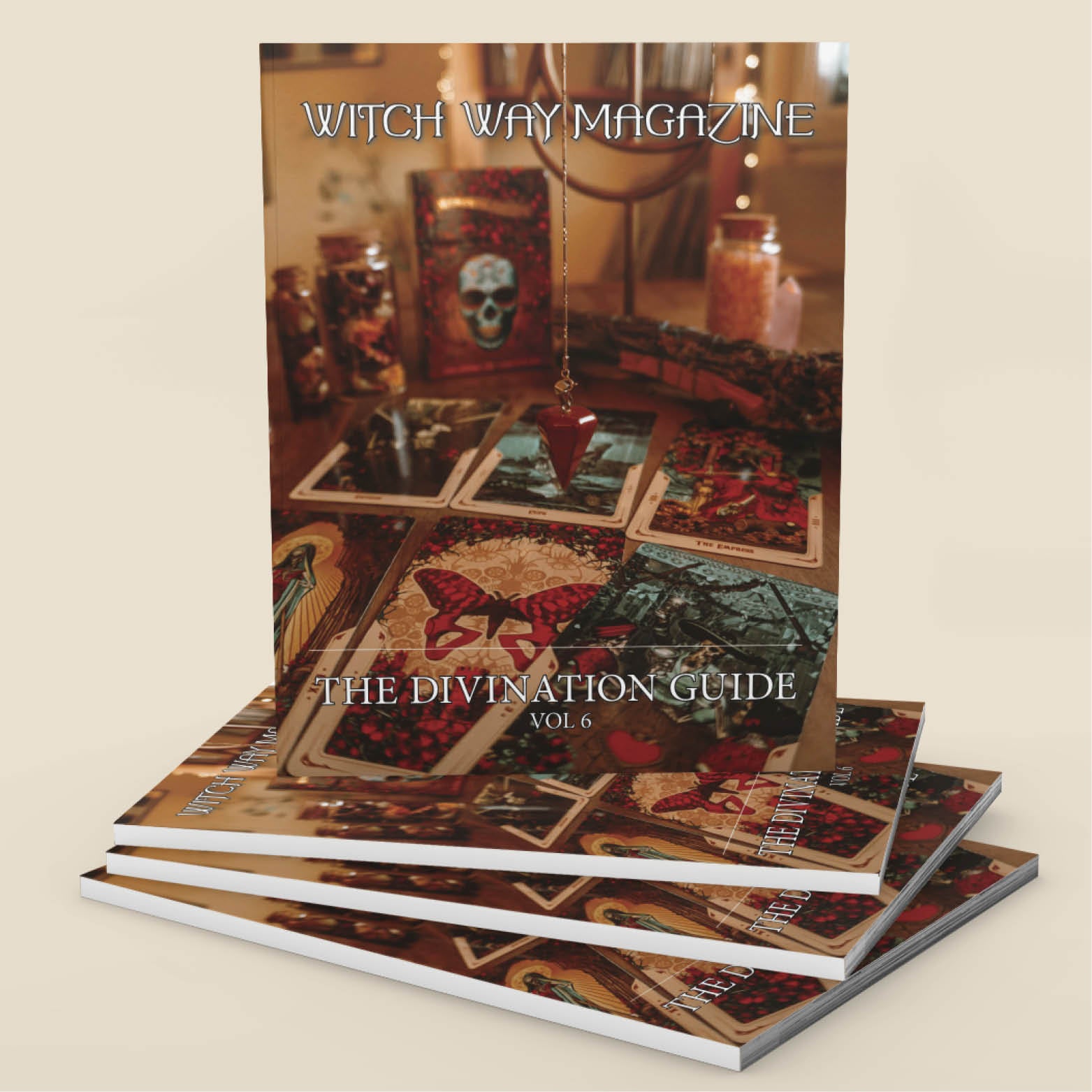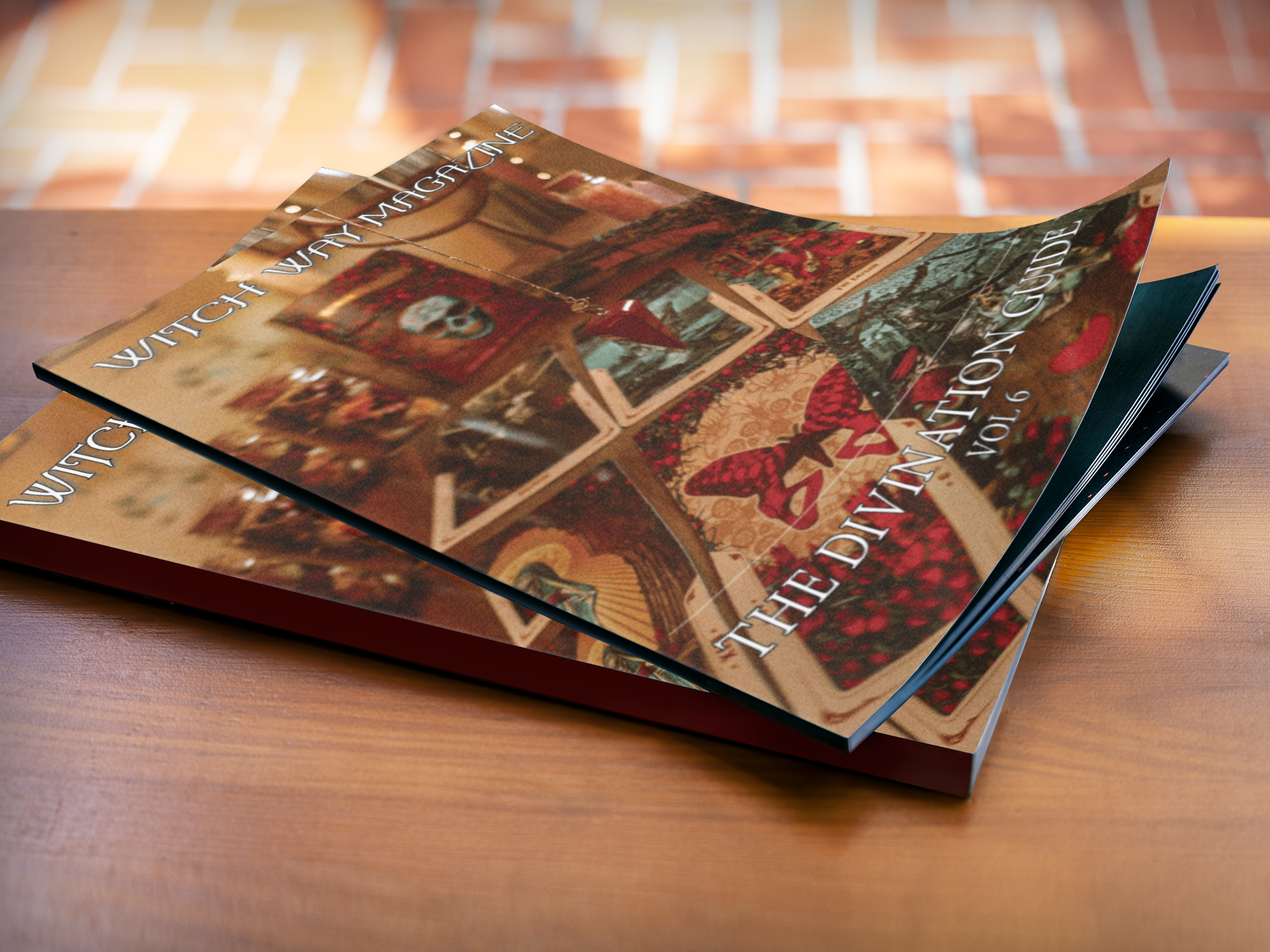 Witch Way Magazine 2021 Divination Guide - Vol 6 - Printed
This 40 page printed Divination Guide features, spirit communication, theories, and more so your Divination Guide will help you explore spells and techniques, Featuring the best spirit articles from our 2020/2021 issues. 

Using a high-grade commercial printer all issues are high-quality with crisp images, and thick paper. Perfectly bound this is a beautiful piece to keep around.
__________________________________________________________________________________
LISTING INCLUDES
- Printed copy of the Witch Way Magazine 2021 Herbal Guide
__________________________________________________________________________________
FEATURES
- 8x11in size
- 40 pages
- High quality printing
- Thick pages
- Diverse group of contributors
__________________________________________________________________________________
ARTICLES INCLUDED

Psychic Empowerment Spread
Intuitive Reading Guide
Tree Gazing
The Daily Tea Spread
Sugar and Spice, Charm Divination Cake
Using Tarot in Your Sex Life
A Tarot Spread for Better Sex
New Year Spread
Summer Energy Tarot Spread
Connecting with the Fae Spread
Spring Visualization
Ostara Sunrise Spread
Candle Divination 101
Fae Divination Spread
Underworld Tarot Spread
Construct an Astral Garden
Practical Magic Spread
Fall Witch Spread
Iridology