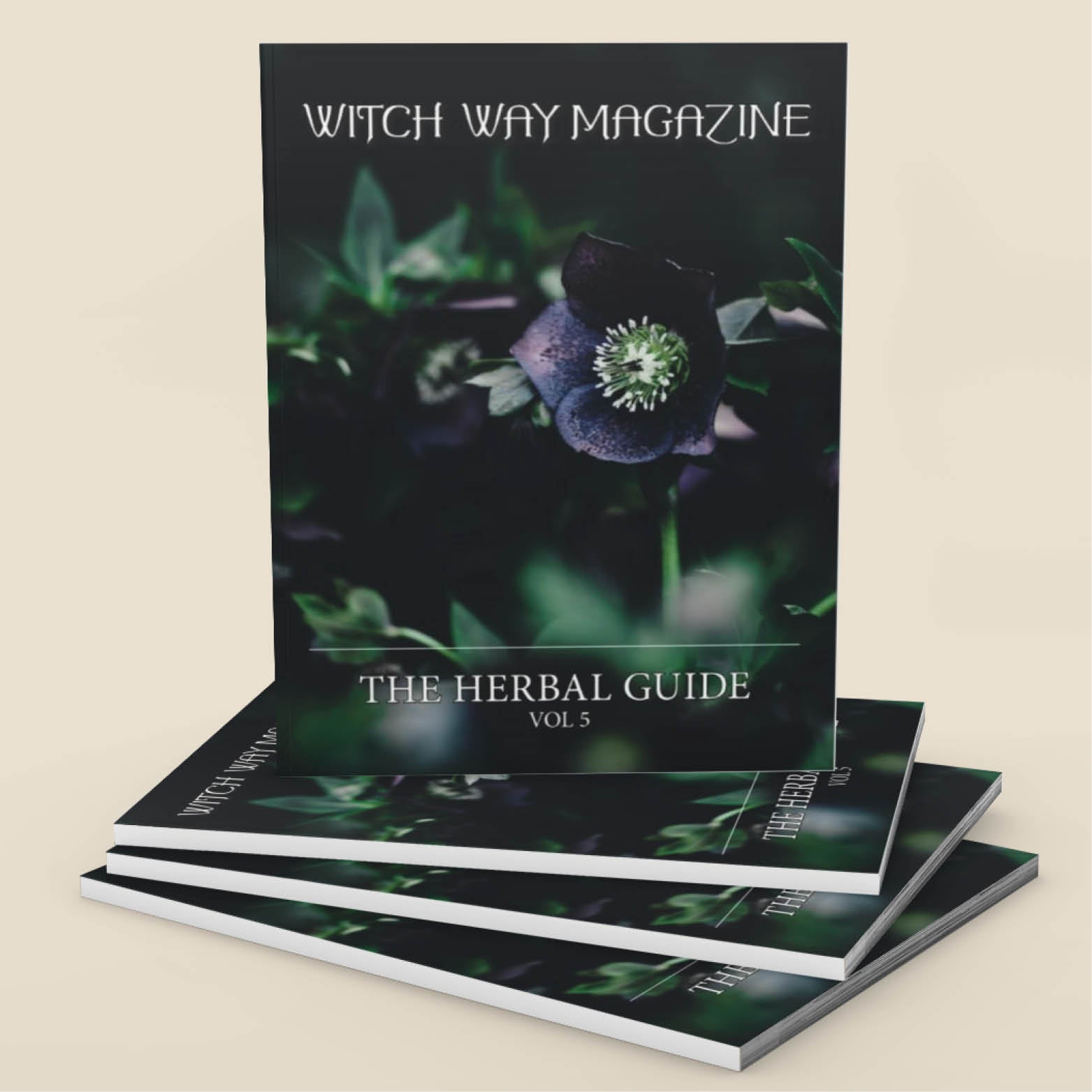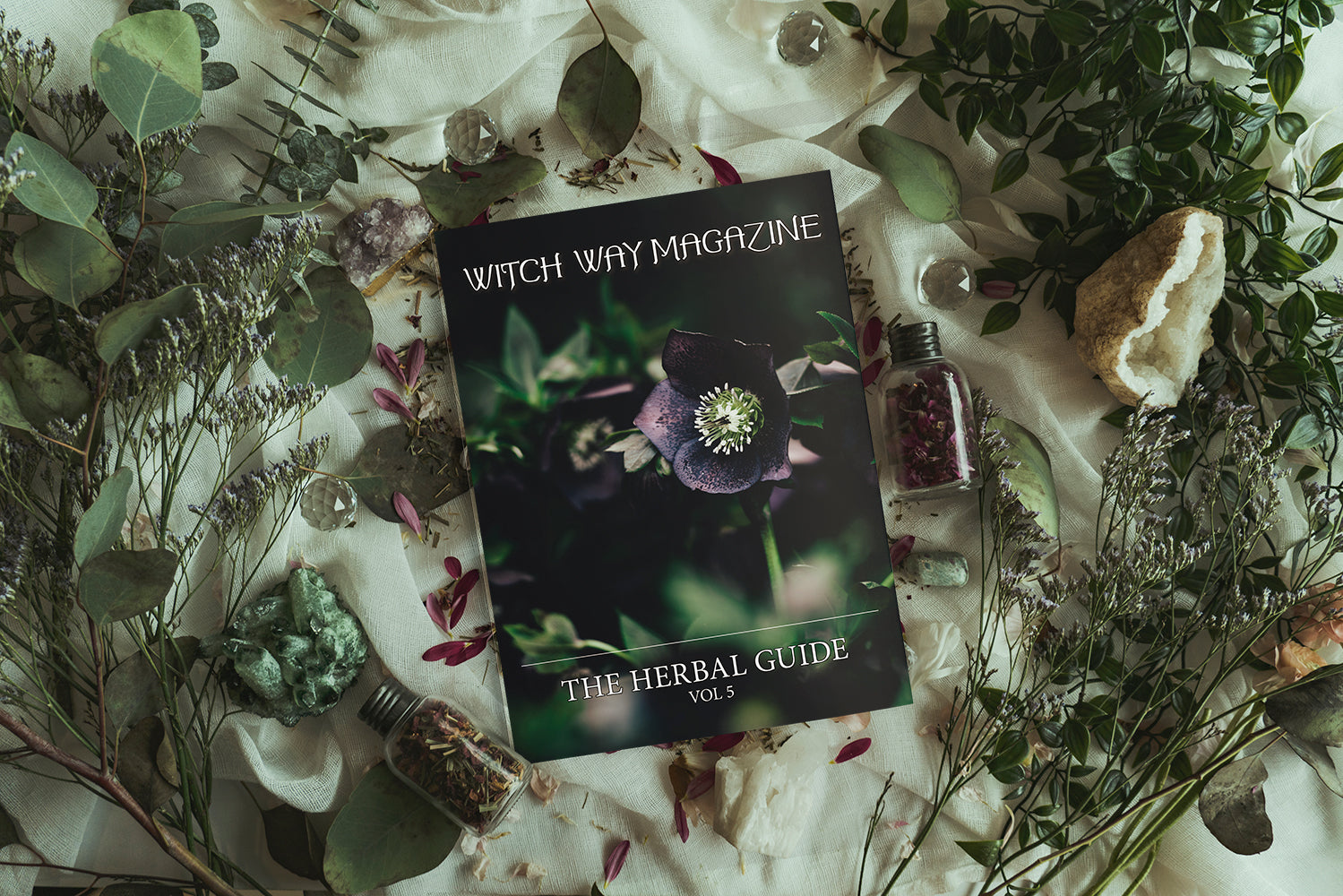 Witch Way Magazine 2020 Herbal Guide - Vol 5 - Printed
This 40 page printed Herbal Guide features, recipes, herbs, and more. Featuring the best spirit articles from our 2019/2020 issues. 

Using a high-grade commercial printer all issues are high-quality with crisp images, and thick paper. Perfectly bound this is a beautiful piece to keep around.
__________________________________________________________________________________
LISTING INCLUDES
- Printed copy of the Witch Way Magazine 2020 Herbal Guide
__________________________________________________________________________________
FEATURES
- 8x11in size
- 40 pages
- High quality printing
- Thick pages
- Diverse group of contributors
__________________________________________________________________________________
ARTICLES INCLUDED

Patchouli
Recipe: Patcouhli Lavender Body Wash
Practical Magic Potion
Herbal First Aid Kit
Creating An Outdoor Altar
Yule Decor with a Twist
Pine
Bring Love into Your Home
Oat Straw
Brighten with Chamomile
Rose
Working with Lemons
Vervain
Recipe: Vervain Tea
Bay Leaf
Spring into Your Garden
Nicholas Culpepper
A Witch's Garden
Magical Tonka Bea
Fowering Meditation
Divine Drinks
Recipes: Lusious Libations
Calming Herbs
Oil Dilution Chart