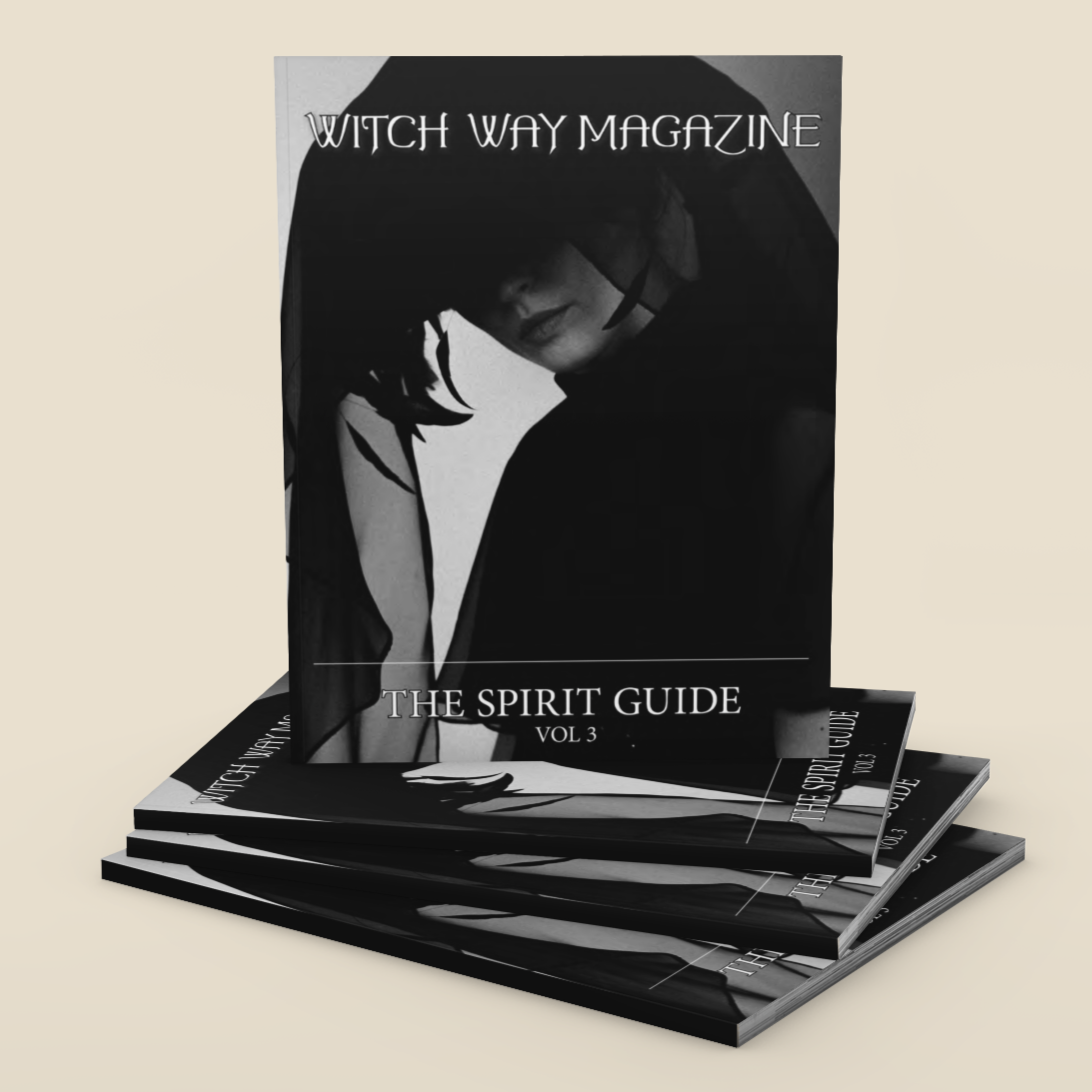 Witch Way Magazine 2018 Spirit Guide - Vol 3 - Printed
This 40 page printed Spirit Guide features, spirit communication, theories, and more so your Spirit Guide will help you explore spells and techniques, Featuring the best spirit articles from our 2017/2018 issues. 
Using a high-grade commercial printer all issues are high-quality with crisp images, and thick paper. Perfectly bound this is a beautiful piece to keep around.
__________________________________________________________________________________
LISTING INCLUDES
- Printed copy of the Witch Way Magazine 2018 Spirit Guide
__________________________________________________________________________________
FEATURES
- 8x11in size
- 40 pages
- High quality printing
- Thick pages
- Diverse group of contributors
__________________________________________________________________________________
ARTICLES INCLUDED

-Contacting the Spirits
-Tools for Communication
-5 Ways to Celebrate Samhain
-Building a Relationship with the Dead
-Samhain Incense Blend
-Soul Cakes for Psychic Visions
-Seeking Guidance from other Realms
-Spirit Bottles
-We Tried a Seance/How to Host
-Spirits of Place
-New Orleans Heartbroken Ghost
-Coven of the Dead
-Demonic Possession
-Invoking Spirit Guides
-Love Your Spirits
-When Spirits Visit
-The Ways in Which Spirits Connect
-Stones for Spirit Communication
*Features Witch Way Pendulum Board on the back