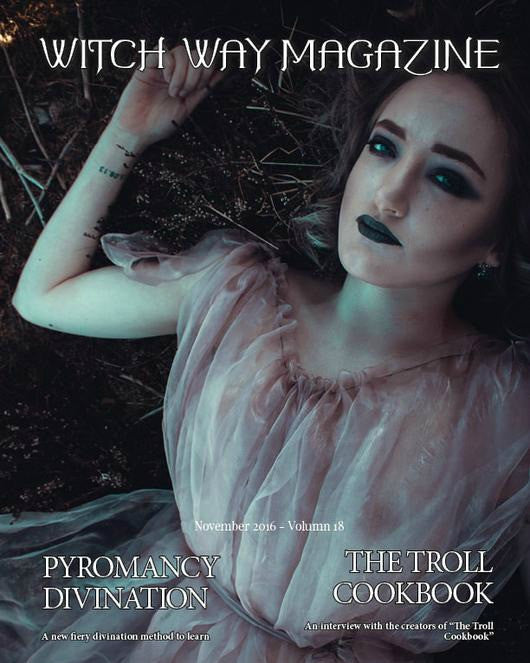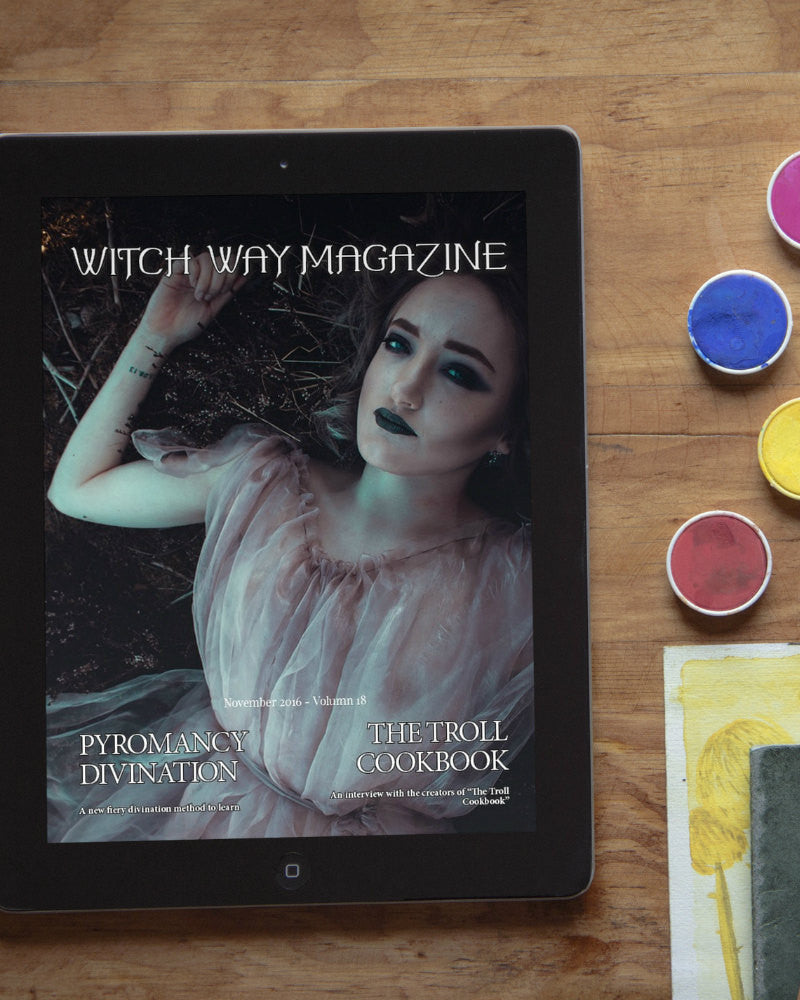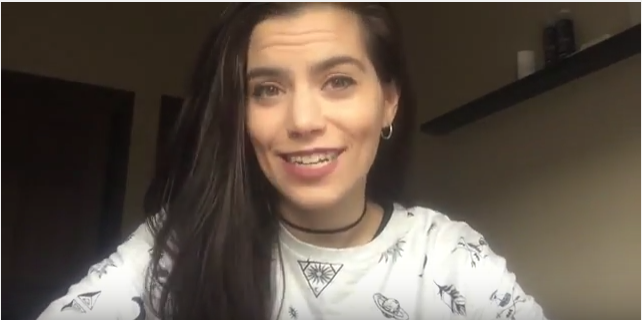 November 2016 Vol #18 - Witch Way Magazine - DIGITAL
THIS IS A DIGITAL ITEM/INSTANT DOWNLOAD
This 90 page Digital Pagan Magazine features curated articles about Pagan culture, craft, and daily life so your November 2016 issue will help you explore traditions and techniques from a spirited new perspective, enabling you to grow and expand your knowledge base.
With 25-30 helpful articles per issue this is available in single page and spread format that will be easy to read on your tablet, phone or desktop! Sit back and relax with a cup of coffee as you enjoy, learn, discover, and inspire new passions within your craft!
***LISTING INCLUDES***
- PDF of the November 2016 issue (spread format for easy desktop reading.)
- PDF of the November 2016 issue (single page format ideal for tablet and mobile reading)
***FEATURES***
- 8x10in size PDF
- 90 pages
- 25-30 Pagan Articles
- Spread and Spread format available
- Diverse group of contributors
- Articles on Pagan daily life, techniques, and craft from different perspectives.
***HOW TO PURCHASE***
1.) Add to cart and complete purchase.
2.) You will then receive an email with your downloads
3.) Open in device and enjoy!
***ARTICLES IN THIS ISSUE***
*Discovering Amulets and Talismans
*Pyromancy Divination
*Chapter 6 of the exclusive Witch Way story "A.U."
*The Magic of Gloaming - Magic of the In-between
*3 Witches in a Small Town - Book by Willie Dalton Review
*The Troll Cookbook review
*Crystal of the Month - Turritella Agate
*Celtic Candle Spell
*Pagan Rights in South Africa
*November's Day of the Dead
*Finding a Calming Home Office
*Vegetarian Thanksgiving Recipes
*Interview with Clint Marsh and Karima Cammell
*Learn a Spread - November Tarot Spreads
*November Tarot Forecast
*Trifecta Hex-breaker spell
*Ask the Witches - Advice one finding Pagans in your area
*Monthly Affirmation
*Mirthful Mother - Preparing for Family Members Who May Not Accept You
*God/dess of the Month: Baron Samedi
*Healing familiars, Joy Spirits, and Runner Guides.
*Lunar Guide and Rituals
*The Winter Witch - Pagan Comic
*Herbal Witch Around the House
*Modern Day Flying Witches Ointment
*Winter Cardio Blues - Fit Witch
*Season of the Witch - Interview with Natasha Mostert
*The Mackenzie Poltergiest
***IMPORTANT INFO***
Spells and rituals are for entertainment purposes only, Witch Way does not guarantee the outcome of any spell-work obtained from our magazines. This magazine is recommended for ages 18 and older. Editor is an ordained reverend.